Are you looking for a website where you can post your views and provide people with your visa and immigration-related advice? This is your opening to shine! Kindly share your ideas with us, & we will surely work out a way to highlight you at alltravelvisaguide.com. Just ensure you carefully read the instructions. It gives us immense pleasure to announce that we accept guest posts. We are leaving no stone unturned to make this site the go-to resource for anyone looking for information associated with visas and immigration.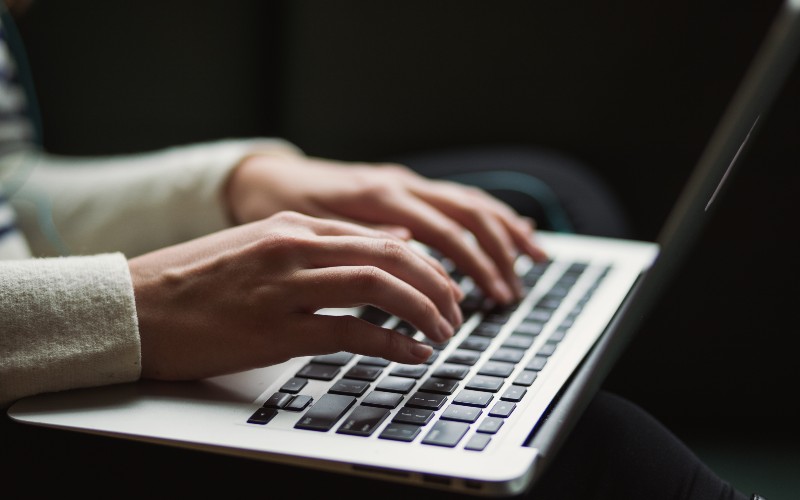 Guest Post Submission Guidelines
We are always trying to assist writers in getting their content discovered. We are searching for articles about everything related to visas and immigration. We are seeking unique content that will motivate people. Even if our guidelines are straightforward, it is crucial to keep readers interested. Whatever the content, it should ultimately provide something of value to the reader.
Before submitting your ideas, kindly read the following instructions.
We are searching for authors to write on visa and immigration topics they are highly familiar with.
Avoid using spun or plagiarized text. Every article that is submitted is going to be checked strictly. Submitting AI-generated, copied, or rephrased content is strictly prohibited.
Offer suggestions that are actionable and practical. We pay attention when Google speaks because they don't like it.
The subject should be current, relevant to the area as mentioned earlier, helpful to our website's viewers, and trending.
Pick a compelling title that is interactive and attention-grabbing.
To make your information easier for readers, format it using short paragraphs, pertinent subheadings, lists, and bullets.
Our team will edit each piece for grammar, punctuation, style, and substance when necessary.
The content length should be about 1000 words.
Your guest post should include high-quality photographs that are original to the net and were ideally taken with your camera.
We would appreciate a variety of content for our website. To provide readers with a thorough grasp of visas and to assist them in overcoming any travel-related fears they may have while traveling alone or with a group to any foreign destination, articles should cover every element of the destination.
Why AllTravelVisaGuide.com for Guest Posting?
We are a group of skilled professionals who can produce material worthy of guest posting. We rapidly identify this nook's helpful blogs and websites with a steady flow of relevant traffic. We set out to develop a website that can connect with millions every day, & we are continuing to inch closer to this goal every three months. We have an abundance of quality guest post contributors on our site that have contributed outstanding posts. We will ensure that your piece gets the respect and attention it requires.
You can express your opinions however you like; we will undoubtedly value them. This platform might assist you in reaching your objective if you believe your writing can inspire someone. Above all, we aim to provide a beneficial, welcoming space for our esteemed readers to stop by, contribute, and enjoy.
What Follows?
Send your subject suggestions to me at info@alltravelvisaguide.com, and we promise to respond at the earliest.
We are anticipating working together!
Find Us for Guest post Submissions by Using Search Operators
Utilizing Google's search operators is one of the simplest methods to uncover possibilities for guest writing. These unique instructions are used to focus your search results & display relevant websites that allow guest articles. You can, for instance, use the following search operators:
visa + write for us + guest post
"submit guest post" + "visa"
visa "accepting guest posts"
visa "guest post"
inurl: submit a guest post
submit guest post + visa
visa "submit guest post"
submit a guest post visa
visa guest post guidelines
visa guest post sites
submit guest post
visa submit a guest post
submit guest post visa
visa + "write for us" + guest post
"visa" "submit guest post"
guest post service
visa write for us guest post
visa + "submit guest post"
visa + "guest posts wanted"
visa+ "looking for guest posts"
Google News Approved site + "accepting guest posts"
Guest post site + "become an author"
visa + "become a guest writer"
visa blog + "become a contributor"
visa + "submit guest post"
visa + "submit an article"
visa + "submit article"
visa + "guest author"
visa+ inurl: guest-post
visa inurl: "guest-post"
allintitle: visa + guest post
visa submit guest post
guest posting sites for visa
visa submit guest post
visa "submit guest post"
visa + "guest post"
visa + "write for us"
visa + "guest article"
visa + "guest post opportunities"
visa + "this is a guest post by"
visa + "contributing writer"
visa + "want to write for"
visa + "submit post"
visa + "guest posting guidelines"
visa + "suggest a post"
visa + "submit blog post"
visa + "contribute to our site"
visa + "guest column"
visa + "submit content"
visa + "submit your content"
visa+ "contributor guidelines"
Guest Post + "submit news"
visa + "become a guest blogger