The anxiety of last-minute preparation in the chaos of the busiest travel season sometimes overshadows the thrill of taking a vacation, whether a beach trip or a mountain retreat. Although applying for a visa in peak season is a crucial part of this preparation, it does not have to be as challenging as some would think if you have a good plan. Remember these helpful ideas for a wise, stress-free, and timely visa application experience!
Smart Tips for Visa Application during Peak Season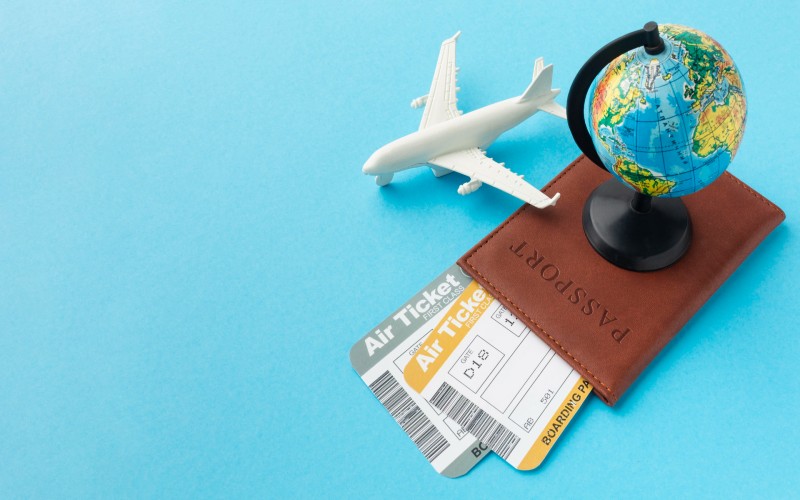 Below are some smart visa application tips for the peak season,
Apply for the Visa Well in Advance- The Embassy/Consulate receives many visa applications during the busiest travel times, such as summer vacations and festive holidays. Visas ordinarily taking 5-10 days to complete might thus take longer. It is preferable to begin the visa application procedure far in advance to improve your chances of receiving your visa on time and prevent last-minute problems.
Unavailability of Appointment Date- A select few nations demand you personally visit an embassy or consulate to submit your biometrics. You must submit a digital picture or go to a visa interview as part of the visa procedure. Countries like the Schengen area, the United Kingdom, and the United States demand that applicants personally visit a Consulate to submit their visa application. There will be a delay in acquiring early appointment dates and in the processing time for visa applications if there is a dramatic surge in the total visa applications from visitors during a specific season. If you submit your visa application form early, you can reserve early appointment times on a first-come, first-served basis and have ample time for a visa to complete when your supporting papers are received.
Average Visa Processing Time- Learn how long it takes to process visa requests in calendar days. Every type of visa has a different processing period. While some nations that provide e-visas, like Dubai, Singapore, Malaysia, and Sri Lanka, process visas in as little as 3-4 working days, others, including the US, UK, Australia, and Schengen, require at least twenty days or even more. Additionally, you must have enough extra cash to reapply if your visa application is denied.
Follow Instructions Carefully- Your visa application may only be allowed if you fill out the form correctly, provide an incorrect passport number, provide accurate information, make many spelling errors, etc. Although a new application for the visa is possible, the procedure will be time-consuming and difficult overall. Expect the visa processing time to take about three times as long as it would for a standard visa application during periods of high travel demand. You must acquire the appropriate information while compiling your visa papers to avoid mistakes and guarantee that your visa application is approved the first time. The embassy or consulate's instructions should be read carefully and followed. Make sure to include all necessary paperwork and carefully fill out the application.
File the Necessary Papers- A lot goes into granting or denying your visa. Documents must be properly arranged and in order, as requested. The Embassy will seek more information if the necessary evidence is not submitted with the visa application, which will delay at least 28 days/even a high likelihood of your visa being rejected. The easiest way to prevent this delay is to submit a comprehensive application with supporting documentation.
Be Punctual- To prevent missing your slot; it is strongly advised for you to arrive at least about 15 minutes early. The Prime Time Appointment allows you to arrange an appointment outside of regular business hours in some places if you need to travel urgently, have missed a pre-scheduled appointment, or cannot secure one at your desired day and time.
Seek Professional Assistance- Applying for a visa is quite complicated and time-consuming. The process may become more difficult due to the overwhelming paperwork and complex visa application procedures. Your visa application procedure will be quick, simple, and efficient if you hire a reputable travel agent. By creating a thorough application accepted on the first try, Visa Experts can help you avoid the abovementioned issues. Consider consulting with a visa expert or an immigration lawyer if you have questions about any component of the visa application procedure or if your situation is complicated. They can provide customized advice and support for overcoming any obstacles you might encounter.
Be Respectful and Patient- Be polite and patient; at busy times, visa officials probably have a lot of applications to process. The entire application procedure should be conducted with courtesy and patience. Avoid asking pointless queries or seeking to accelerate your application unless there is an urgent concern.
Some Tried and Tested Tips for a Smooth Travel
Scan the weather of the desired destination
Be financially prepared
Always stay connected
Carry health documents
Pack light and smart
Stay organized with your vital travel documents
Eat well and stay hydrated
Be mindful of your belongings
Familiarize yourself with your destination's local customs, traditions, and etiquette.
Maintain a positive attitude
Stay flexible and open-minded
Embrace new experiences, try local cuisine, interact with locals, and explore off-the-beaten-path destinations.
Bottom Line
Therefore, the next time you plan a trip, choose the best time to apply for a visa to spare yourself the headache and enjoy. Remember that thorough planning and preparation may significantly improve your vacation experience. So keep an open mind and create lasting memories. Most importantly, remember to be an early bird to beat the peak. Have a great time, and safe travels!
Pankaj Rajpoot has extensive experience in the travel industry and has specialised in visa consulting. Along with being a keen writer, he has a wide range of interests and enjoys reading and travelling. He seeks inspiration by exploring new places, interacting with the local cultures, and nurturing his creative pursuits while doing so.