Malaysia is a stunning Southeast Asian country that draws millions of tourists annually. If you are an Indian citizen wishing to visit Malaysia, you must apply for a Malaysia visa. Malaysia currently has two online visa application systems: Malaysia eVisa and Malaysia eNTRI visa. In this section, we will learn about all the prerequisites and rules for the Malaysia eNTRI visa.
What is a Travel visa?
A travel visa, like a passport, is an official government document. A passport helps to establish your citizenship and identity, while a visa allows you to enter a particular country for a limited time.
Overview of Malaysia eNTRI Visa for Indians
Electronic Travel Registration & Information is what eNTRI stands for. The Malaysia eNTRI Visa is an online visa facility available to nationals of China and India, making it easier for passport holders of these two countries to enter Malaysia. An eNTRI visa is only available to mainland Chinese nationals; Macau, Taiwan, and Hong Kong residents are not eligible. The eNTRI visa is a single-entry visa that allows you to stay in Malaysia for up to 15 days (about two weeks) and is not extendable. Your eNTRI visa is valid for three months from the date of issue. Indian nationals can travel directly to Malaysia from India or via Singapore, Brunei, or Thailand airports with the eNTRI visa.
If you are an Indian citizen and have not filed for an eNTRI visa before your travel, you can still obtain a Visa on arrival in Malaysia. This option, however, is only accessible if you arrive in Malaysia via plane. You must apply for a visa in advance if you want to come to Malaysia by land or water. The visa-on-arrival option is only available for a single-entry, 15-day stay. A valid passport with at least six months validity from the date of arrival into Malaysia, as well as a return ticket or evidence of onward travel and proof of housing for the duration of your stay, are required.
Difference Between eNTRI and eVisa for Malaysia
There are some significant differences between the eNTRI visa and the Malaysian eVisa:
1) Only Indian and Chinese nationals can apply for the eNTRI visa. It is a single-entry visa for 15 days, which is not extendable. On the other hand, the Malaysian eVisa can be applied by citizens of other countries, valid for multiple entries and a 30-day stay.
2) The eNTRI visa is also less expensive than the standard visa.
3) You cannot apply for an eNTRI visa at any time. Before applying for another eNTRI visa, you must wait at least three months from the last time you visited Malaysia with one.
Documents Required for Malaysia eNTRI Visa
Visitors must scan their documents, as the Malaysian eNTRI visa application procedure is online. You must go through border control at the point of entry once you are in Malaysia.
1) eNTRI visa printout
2) Valid Passport
3) Bank statement (Forex debit and credit cards are an added advantage)
4) Travel Itinerary
5) Proof of Accommodation
6) Boarding Pass
7) Confirmed return ticket to your home country
8) Birth Certificate (in case of a minor)
9) Additional documents (depending on your country)
The Requirements for a Passport to Go from India to Malaysia
Before you begin your application, make sure your passport matches the standards listed here:
Valid for at least six months after the departure date
Two empty blank pages
Not older than ten years.
The Malaysian eNTRI Visa Photo Requirements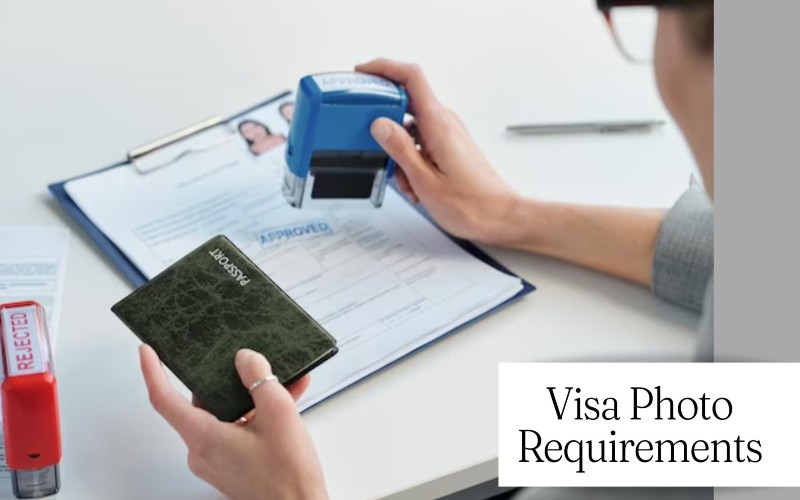 When applying for your Malaysian eNTRI, your passport photo must be a specific size. The size requirement for Malaysian eNTRI photographs is 35mm x 50mm. There are other passport photo standards, such as your face being centered and taking up roughly 30-35mm of the photograph, a 5mm space from the top of your head to the top of the photo, and a 5-10mm gap from your chin to the bottom of the photo.
The Minimum Financial Requirements for a Malaysian eNTRI Visa
Malaysia's government does not specify the financial criteria for obtaining a Malaysian eNTRI Visa. However, your bank statement should show that you have sufficient funds to cover all the expenses of your stay in Malaysia.
The Requirements for Minors Travelling to Malaysia
Children under the age of 18 years must apply with the permission of at least one parent. The child's birth certificate is also necessary to confirm the relationship. The remainder of the paperwork will be the same as for an adult.
How to Get a Malaysian eNTRI Visa
Go to the Malaysian government webpage and begin with your online visa application.
1) Create an account for your Malaysian eNTRI Visa Application
2) Go to your Malaysian eNTRI Visa Application Account and sign in
3) Begin your Malaysia Visa Application
4) Provide all the details (personal, family, travel history, accommodation, etc.)
5) Attach the required documents
6) Pay for your Malaysian eNTRI Visa
7) Get the eNTRI Note on paper.
Malaysia eNTRI Visa Fees
The eNTRI visa charge for Indians is RM20 (about INR 350). When you apply for the visa, you must pay this charge online. The visa fee is non-refundable, even if your visa application is rejected.
Processing Time for Malaysia eNTRI Visa
The processing time for the eNTRI visa is up to 48 hours. You will be informed through email if your visa is approved. You can carry it with you if you print it on A4 paper. When you arrive in Malaysia, immigration authorities will accept the digital version of the visa (on your phone or laptop) at your port of entry.
It is important to remember that those applying for eNTRI visas are not permitted to accept employment, attend school, or work as representatives of foreign media while they are in Malaysia. Because the Malaysian eNTRI Visa is only available online, applicants cannot apply at the Malaysian Embassy in India.
Pankaj Rajpoot has extensive experience in the travel industry and has specialised in visa consulting. Along with being a keen writer, he has a wide range of interests and enjoys reading and travelling. He seeks inspiration by exploring new places, interacting with the local cultures, and nurturing his creative pursuits while doing so.