You are excited about your Dubai holiday. You have finalized the itinerary, packed bags, and all the bookings are done. You also received your Dubai e-visa and cannot wait to reach Dubai. But wait! Have you got your OK To Board? Although introduced in 2018, not many know about Dubai's Ok To Board requirement. This article attempts to explain what Ok To Board is, who needs it, and how to apply for it.
What is Ok To Board Dubai?
Ok To Board Dubai or OTB Dubai is a vital check mandated by the GCC nations at the time of boarding for travelers from India and a few other Asian countries. Even if you have a valid Dubai Visa, you will be denied entry into the flight until you receive the Ok To Board permission. This restriction applies to individuals possessing various visa types, such as tourist, visit, and employment visas.
The main objective of Ok To Board Dubai is to confirm the legitimacy and validity of visas. It mandates airlines to verify passengers' Ok To Board status by cross-checking their visa data with the various UAE visa-issuing agencies. This safety measure protects passengers from boarding the flight using counterfeit or invalid visas, boosting the security and integrity of Dubai travel.
What are the Documents Required for Ok To Board Dubai?
For Ok To Board Dubai, a few documents must be presented for verification, either online or at the airport. This documentation may differ from one nation to another and from one airline to another. The following documents commonly requested in the Ok To Board Dubai procedure are:
a) A copy of your Dubai visa
b) A scanned copy of your passport's first and last pages
c) Confirmed round-trip airfare
d) A copy of your Pan Card
What are the Ok To Board Dubai Requirements?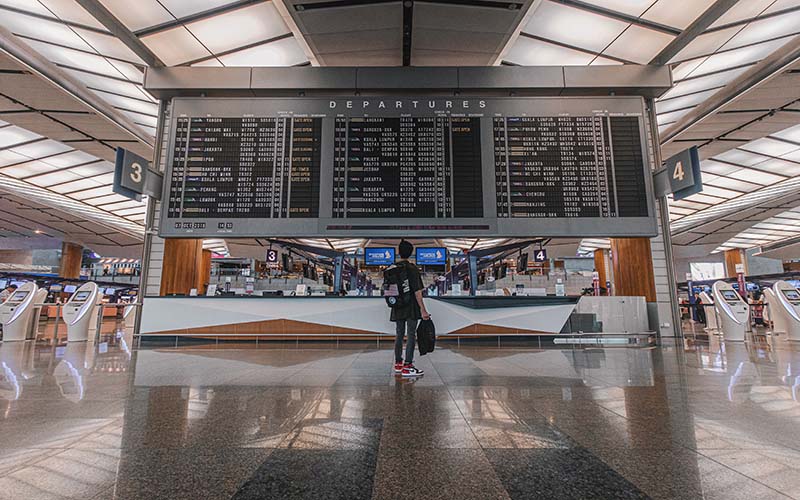 Passengers must meet certain parameters to secure a successful Ok To Board verification. These conditions may differ depending on the type of visa you possess. The following is a list of general requirements:
1) A Valid Visa – You must have a valid Dubai visa corresponding to your purpose of visit (e.g., tourist, business, or transit visa). The information should match the details provided during the Ok To Board verification procedure.
2) A Confirmed Flight Ticket – A confirmed flight ticket to Dubai is a must. Check that the flight information, including departure and arrival dates, corresponds to the information provided during the visa application process.
3) Ok To Board Status – The airline you are flying with must update your Ok To Board status. It requires you to provide a copy of your authorized visa for verification. Check your Ok To Board status with the airline at least 24 to 48 hours before your intended flight to avoid last-minute hassles.
4) Document Submission – Ensure you have submitted all the essential documents during the visa application procedure. It may include copies of your passport, passport-size photos, and any additional documents specific to the visa category you have applied for.
5) Passport Validity – Your passport must be valid for at least six months before the travel date to Dubai. To avoid complications, ensure your passport's validity period meets these requirements.
What is the Ok To Board Dubai Process?
Obtaining an Ok to Board for Dubai begins after your Dubai visa is issued. This process must be done at least 48 hours before your flight. There are two options for doing this, either online or offline.
Online Way to Get Ok To Board
1) Make a copy of your visa and submit it to the airline with which you have booked your flight.
2) Your visa will be rechecked by the airline.
3) The ticket will be accepted and reviewed for the applicant's details.
4) Once approved, your flight PNR will be designated as OTB.
Offline way to get Ok To Board
For the offline process, the verification will take place at the airport. If you choose this option, you do not need to apply online. You must present all appropriate documentation at the airport for verification, and after the process is complete, you will get an Ok to Board sanction.
You need not worry about acquiring the OK To Board clearance if applying for your Dubai Visa online. Your agency or sponsor will handle this for you.
What is Ok To Board Dubai Fees?
The fees for Ok To Board Dubai depend on the country you are travelling from and vary according to the airline. Prices also vary based on the time of year (peak season or off-season) you plan to travel.
What are the Airlines that Require the Ok To Board Dubai?
The airlines that require the Ok To Board are Emirates, Air Arabia, Fly Dubai, Air India, Air India Express, Indigo Airlines, Gulf Air, Oman Air, Jet Airways, and Spice Jet.
What are the Countries that Require the Ok To Board Dubai?
The Ok To Board is mandatory for citizens of certain countries. Without an Ok To Board confirmation, citizens of India, Bangladesh, Pakistan, and Sri Lanka will not be allowed to board a flight to Dubai. Nevertheless, even if you are a citizen of one of these nations, OTB is not required in some circumstances. Passport holders flying to Dubai who have a Residence Visa, Residence Permit, are qualified for Visa on Arrival, or have ECNR (Emigration Check Not Required) do not need an OTB Dubai.
Understanding the Ok To Board Dubai requirement and complying with the visa application and verification process is crucial for a seamless journey to Dubai. Check your Ok To Board status with the airline before departure to ensure a hassle-free travel experience. By adhering to these guidelines, you can enjoy your visit to Dubai, immersing yourself in its extraordinary charm and creating cherished memories that will last a lifetime.
Pankaj Rajpoot has extensive experience in the travel industry and has specialised in visa consulting. Along with being a keen writer, he has a wide range of interests and enjoys reading and travelling. He seeks inspiration by exploring new places, interacting with the local cultures, and nurturing his creative pursuits while doing so.