International travel includes connecting flights from different countries to reach your destination. Canada sees a lot of such travelers, as it has regular flights to almost all the countries in the world. But before you book your tickets, you need to arrange for a Canada transit visa. It is a short-term visa that allows you to pass through any of the Canadian airports. It is usually valid for a few hours. But not many know about the Canada transit visa and how it is different from a tourist or visitor visa. This guide will give you all the information you need about Canada transit visa.
What is a Canada Transit Visa?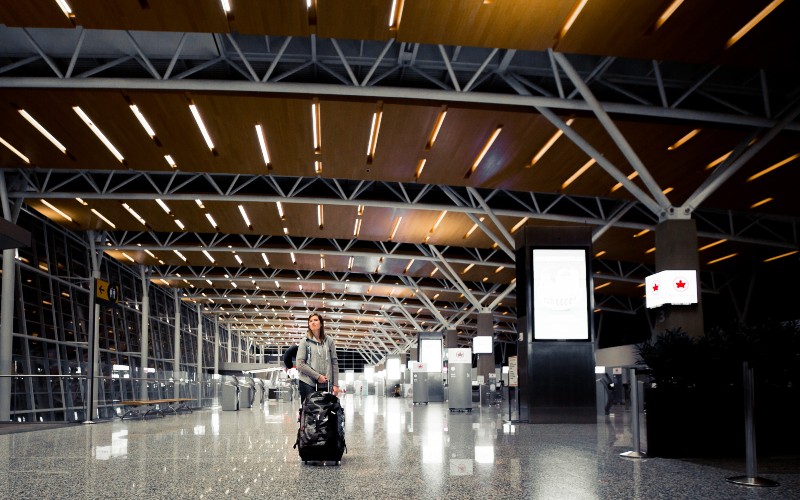 A Canada transit visa is an official travel document. It allows you to cross the borders of Canada through its airports. The transit visa cannot be used to stay in the country.  You can only stay in the airport's transit zone with this visa. The Canada transit visa is only valid for 48 hours and can be used for airport transfers only. It does not work if you are transiting through Canada by bus, car, train, cruise ship, or boat. For these ,you will need to apply for a visitor visa. On the other hand, you need a Canada transit visa if:
You need to catch a connecting flight from one of the Canadian airports.
Your international flight will land at one of the Canadian airports before reaching your destination
You need to travel through Canada within 48 hours.
You do not have a visitor visa.
Who Needs and Does Not Need a Canada Transit Visa?
If you want to transit through Canada, you must obtain a transit visa to travel through its borders. But there are exceptions. People who have a valid US visa do not need a transit visa for Canada. The same is the case with passport holders from countries like Indonesia, Thailand, the Philippines, and Taiwan who are traveling to the USA via Canada.
Citizens and permanent residents of the USA can also transit through Canada without a visa. Countries eligible for eTA (Electronic Travel Authorization) to visit Canada also do not need to apply for a transit visa for the country. They can transit through Canada with an eTA itself. 
Canada Transit Visa Requirements
Just like for a Canada visitor visa, you must also submit some documents while applying for a transit visa.
Passport with at least six months of validity and two blank pages
Application form (the same as a visitor visa form; tick on the transit visa option)
A confirmed ticket to your destination country
A valid visa for your destination country
Travel health insurance
Bank statements for the last three months 
How to Apply for a Canada Transit Visa
You can apply for a Canada transit visa online through the official IRCC portal. Just follow these steps.
Create an account to log in. You must enter a code that you receive in your email to open your account successfully.
Fill out an application form and upload all the necessary supporting documents.
There is no Canada transit visa fee.
You may have to provide your biometrics and fingerprints for the Canada transit visa process. Fix an appointment at the Canadian embassy or consulate in your city for your biometrics.
Carry all the original documents, including your passport, on the day of your appointment. You have to submit all the documents to the consulate or embassy.
The visa application and documents are reviewed. If the visa officials find the documents to be incomplete or incorrect, the application will be returned to you. The visa officials will also provide he steps to complete the process.
Once all your papers are in order, you will receive your original passport with the Canada transit visa stamp. 
Important Things to Remember
With a Canada transit visa, you can only remain in the airport within the secure transit area. You can check in to your connecting flight from the transit area. If you want to step outside the airport, you must get a Canada tourist or visitor visa.
Applying for a Canada transit visa can be tricky. To avoid any kind of confusion, apply for one through a trusted travel or visa agent.
Pankaj Rajpoot has extensive experience in the travel industry and has specialised in visa consulting. Along with being a keen writer, he has a wide range of interests and enjoys reading and travelling. He seeks inspiration by exploring new places, interacting with the local cultures, and nurturing his creative pursuits while doing so.