You must apply for an India e-Visa before your trip if you plan to travel throughout India on a budget or only for a few weeks to enjoy the culture, curries, and hectic traffic.
The 2014 launch of the Indian government's online visa application system did away with the paperwork and difficulty of the earlier application procedure. Today, almost every tourist may independently apply for, pay for, and obtain their India e-visa online much in advance before showing up at the immigration counter in India.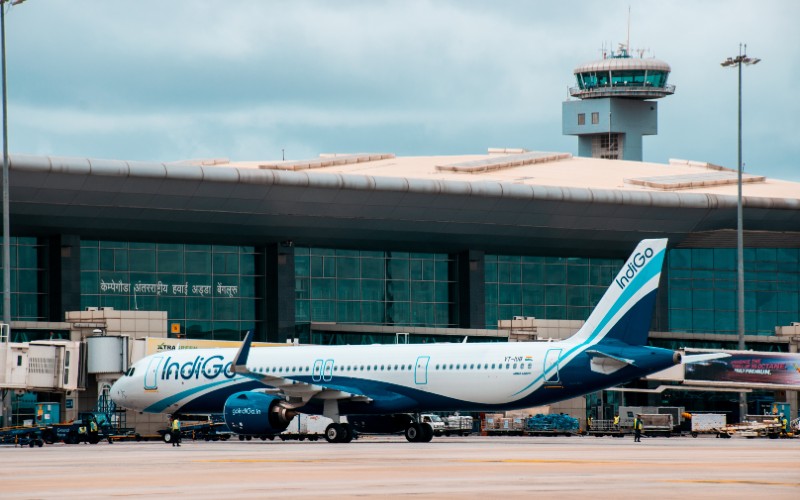 Defining E-Visa 
"e-visa," or the "electronic visa," is an electronic entry permit to India. Here are the various India e-visa types,
E-Tourist Visa– This Visa is issued for tourism purposes
E-Business Visa– This Visa is issued for business meets
E-Medical Visa– This Visa is issued for a medical emergency
E-Medical Attendant Visa– This Visa is issued for various medical attendant reasons
E-Conference Visa– This Visa is issued to attend a conference
For every visa application you submit, you must pay a cost. The India visa cost, however, varies by visa type.
Foreign nations from the below countries are eligible to apply for Indian e-visa,
Afghanistan, Andorra, Albania, Angola, Antigua & Barbuda, Anguilla, Argentina, Aruba, Australia, Austria, Armenia, Azerbaijan, Barbados, Belarus, Bahamas, Belgium, Benin, Bolivia, Belize, Bosnia & Herzegovina, Brazil, Brunei, Bulgaria, Botswana, Burundi, Cameroon Union Republic, Cambodia, Cape Verde, Chile, Colombia, Comoros, Cayman Island, Cook Islands, Costa Rica, Cuba, Cyprus, Cote d'lvoire Croatia, Czech Republic, Denmark, Dominica, Dominican Republic, Djibouti, East Timor, Ecuador, Equatorial Guinea, Eritrea, El Salvador, Estonia, Fiji, France, Gabon, Finland, Gambia, Georgia, Germany, Greece, Grenada, Ghana, Guatemala, Guyana, Haiti, Honduras, Guinea, Hungary, Iceland, Israel, Italy, Jamaica, Ireland, Japan, Jordan, Kenya, Laos, Latvia, Kiribati, Lesotho, Liberia, Lithuania, Luxembourg, Liechtenstein, Macedonia, Madagascar, Mali, Malta, Malawi, Marshall Islands, Mauritius, Micronesia, Moldova, Mexico, Monaco, Mongolia, Montserrat, Mozambique, Montenegro, Myanmar, Namibia, Netherlands, New Zealand, Nauru, Nicaragua, Niger Republic, Norway, Oman, Niue Island,  Palau, Palestine, Papua New Guinea, Panama, Paraguay, Peru, Poland, Portugal, Philippines, Republic of Korea, Russia, Rwanda, Romania, Saint Christopher & Nevis, Saint Vincent & the Grenadines, Saint Lucia, Samoa, Senegal, Serbia, San Marino, Seychelles, Sierra Leone, Slovakia, Slovenia, Singapore, Solomon Islands, Spain, Suriname, South Africa, Swaziland, Sweden, Taiwan, Tanzania, Switzerland, Thailand, Togo, Trinidad & Tobago, Tonga, Turks & Caicos Island, UAE, Uganda, Tuvalu, Ukraine, Uruguay, Vanuatu, USA, Vatican City-Holy See, Vietnam, Zambia, Venezuela, and Zimbabwe.
Eligibility Criteria 
You require fulfilling these conditions to get an e-visa,
Only international travelers visiting India for vacation, business meetings, family get-togethers, sightseeing, or any medical treatment will be eligible for the e-visa.
Passport with six months validity.
Official/diplomatic passport holders are not eligible to get this Visa; in fact, applicants must reveal their ability to pay for the lodging and have a return ticket or a ticket for onward travel.
Passport holders who desire to apply for a visa will be prevented.
All travelers, irrespective of age, will require an e-Visa. An application should be made for minors by their parents. Each unique passport must be connected to its corresponding e-visa.
Requirements 
You will require the following items to apply for an E-visa subcategory:
A copy of your passport page;
An electronic photo in passport format (not one from your passport);
A completed application form;
An email address;
A credit/debit card to pay application costs;
A return ticket;
Evidence of sufficient cash at the port of entry.
Indian Airports and Seaports that Accept an E-Visa 
Not every airport in India will accept the e-visa, yet you may enter via the airports in,
Amritsar, Ahmedabad
Bhubaneswar, Bengaluru, Bagdogra
Coimbatore, Chandigarh, Cochin, Chennai, Calicut
Delhi
Guwahati, Gaya, Goa
Hyderabad
Kolkata
Jaipur
Lucknow
Mumbai, Mangalore, Madurai
Nagpur
Pune, Port Blair
Trivandrum, Tiruchirapalli
Varanasi, Visakhapatnam
Should you desire to travel to other airports, apply for the traditional Indian Visa.
Should you travel on a cruise ship, then you may enter via these seaports,
Mumbai
Mangalore
Goa
Cochin
Chennai
Post departure from India, one can leave via any authorized ICPS (immigration check posts).
How to Apply for India E-Visa?
Fill out the application form online for the Indian Visa. It is a prompt and hassle-free form that requires being filled. The application should be submitted a minimum of 4–7 days before the day you wish to visit India. You may submit your online visa application for India. You must submit personal information, passport information, and information about your background and prior criminal offenses before making a payment.
Make a payment: Over 100 varied currencies are accepted using PayPal's secure payment system. You may shell out for things through debit/credit card (Visa, Union Pay, Amex JCB, & Mastercard) or PayPal.
Post payment, provide further information regarding the reason for the visit and the visa type you are requesting. Upload your passport and any supporting papers. You will use a secure link supplied to your email to upload these files.
Receive notification that your Indian visa application has been approved: Typically, decisions about Indian visa applications are made within 1-3 days. If your application gets approval, you will receive your online Indian Visa in PDF format through email. You should bring a printout of your Indian e-Visa to the airport.
Processing Time
The E-visa will be processed and mailed within 2-4 business days provided the application gets approval.
Should you be granted the E-visa, the letter containing this will be given to you. You should then print its copy and bring the same with you while traveling to India.
For getting a stamp for both arrivals and a departure during checking-in, the passport must comprise a minimum of two blank pages.
When you land at an Indian airport, biometric information like your fingerprints will be requested.
Causes of Rejection or Delay
A variety of causes may delay the processing time of the India e-Visa. These consist of the following:
erroneous documents
a blank application form
a worldwide epidemic
adjustments to the visa requirements
issues with the website or e-visa portal
Visa Extension 
While you remain in India, extending the Visa is impossible. The Indian government has highlighted on its site that these visas can never be renewed. Post expiration of the Visa that is existing, you will require exiting the country & applying for the new one. Should you desire to reside in India for more time, applying for business, the multiple-entry, 1-year, or 5-year tourist visa is advised, resting on the trip's purpose. You will be allowed to exit the nation temporarily and then return using this same Visa in this manner. No matter how long you have been there, you must leave the country before the Visa expires since you cannot stay over your authorized period.
Bottom Line 
You can travel to India as planned by securing an e-visa and enjoy manifold benefits such as extreme convenience, faster processing time, cost savings, real-time tracking, enhanced security, and much more. Many countries offer visa-on-arrival for Indians along with e-Visa facilities to Indian passport holders entering that country. Today e-visa on arrival too is available.
Pankaj Rajpoot has extensive experience in the travel industry and has specialised in visa consulting. Along with being a keen writer, he has a wide range of interests and enjoys reading and travelling. He seeks inspiration by exploring new places, interacting with the local cultures, and nurturing his creative pursuits while doing so.