Having all the necessary travel documentation is the key to getting your visa accepted. The majority of folks will make sure that all of their paperwork is compliant with visa criteria. The passport photo is one document that they frequently forget.
It is essential to have a passport photo that satisfies the requirements for the visa application. The Schengen States, therefore, have gone above and beyond to establish all the specifications for passport photos. When taking a photograph for a visa or passport application, the following specifications must be taken into consideration.
Schengen Visa Photo Specifications and Requirements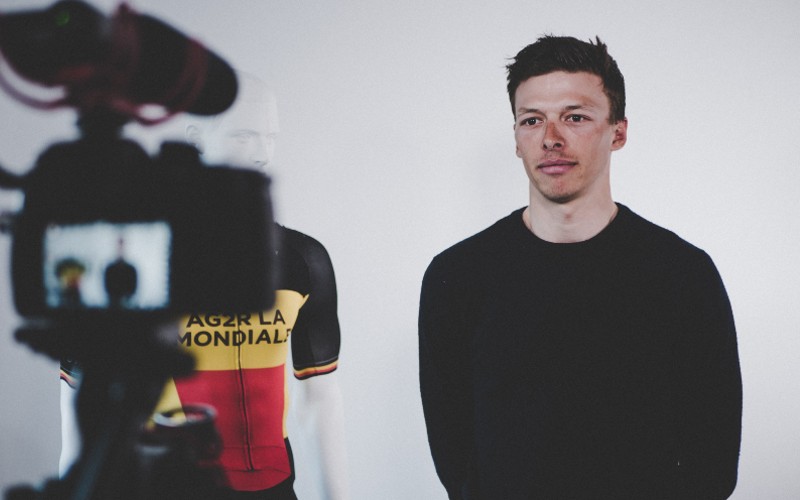 It is essential to take an ID photograph of the professional caliber that adheres to the Schengen visa photo requirements specified below for your application to be approved:
The primary parameters for visa photos comprise,
The Schengen visa photo size should be 35×45 mm.
The face must take up two-thirds of the image.
You must submit two similar photographs.
The image ought to be bright, contrasty, and clear.
Red eyes, reflections, or shadows on your face are not permitted in photographs.
Your face's frontal with a neutral expression should be seen in the shot.
The images must have a light backdrop, be of excellent quality, and be in color.
High-quality glossy or matte paper with a resolution of at least 600 dpi should be used to print the pictures.
No glare or reflection from glasses is permitted unless it is used for medical or religious reasons;
No head covering is allowed.
Photo Specifications for Babies
If you are organizing a family vacation to Europe, you should know that each infant needs a separate passport & Schengen visa. Infants are not subject to the exact severe requirements for Schengen visa pictures as adults. You may either hire an expert to take a picture of your child or create your photographs using these Schengen visa photo guidelines for kids:
The baby can be photographed laying on the floor or in a chair. To provide the necessary contrast with your infant, choose a grey blanket.
No group pictures are permitted. If your youngster requires assistance, cover the holding hand so it is not apparent.
No dummies, bottles, or toys are allowed in the picture.
Be mindful of the uniform lighting and head posture to avoid any sort of shadows over the baby's head or on the backdrop.
Infants must stare directly at the camera with their mouths closed and eyes open. For newborn children, this rule is tolerant.
Guidelines
Glasses: If you use glasses, your eyes must be visible in the image. Additionally, pictures do not require the flash reflection of glasses. Aim to wear light glasses and stay away from thick frames. Be sure your spectacles are not blocking your face in the shot. And if you can, take off your spectacles. Sunglasses are not permitted in the picture.
Hat and Head Covering: No hats or head coverings are permitted in pictures. It is not acceptable to hide your face just in any way. Your face must be visible from the top of your forehead to your bottom chin. The margins of the face must also be visible from both sides.
Background and Photographic Quality: One color should be bright, and the backdrop should be transparent. You must be the only person in the picture; no additional people or objects are appropriate. You must maintain an expressionless gaze towards the camera. The photo must be taken using a digital camera that produces vibrant colors and needs printing on superior paper with good resolution.
Where to Take the Photo?
Thanks to modern technology, a friend or member of your family may take a photo of you in your home, and you can print it anyplace nearby. Before printing, you may trim your shot at home using photo editing software.
Many places, including post offices, libraries, & regional governments, will snap your picture and print it for you. Additionally, you may get your passport photo taken at photo stands in malls and shopping centers, although they have various prices.
Precautions
Pictures should be adhered to the application form, not stapled. If you must submit two images, keep one loose for a visa officer and glue the other.
You may only offer genuine photos. Photocopies are not permitted.
Takeaway
So, the Schengen visa truly is something to think about if you are seeking for a way to travel and experience Europe without having to deal with the trouble of getting several visas. Ensure your photographs adhere to all the specifications to prevent any future hassle. Just as a US Visa Photo Size matters, so is the case with a Schengen visa too.
Pankaj Rajpoot has extensive experience in the travel industry and has specialised in visa consulting. Along with being a keen writer, he has a wide range of interests and enjoys reading and travelling. He seeks inspiration by exploring new places, interacting with the local cultures, and nurturing his creative pursuits while doing so.