The United Kingdom stands out as one of the destinations in Europe with the perfect balance of all ingredients for an enjoyable trip or a long stay. The United Kingdom appeals to all types of visitors with its historical past, enigmatic natural landscapes, vibrant modern cities, gastronomic splendour, adorable countryside, and sweeping beaches. Even more fascinating is that you can visit four stunning European nations with a UK visa. The UK visa is one of the most sought-after visas, not just for recreational travel but also for work, professional endeavours, social visits, and pursuing one's education in the UK. If you are unfamiliar with the types of UK visas, here is a list of the most sought-after UK visa categories you should be aware of in case you plan to visit the UK soon for a specific purpose.
There are many versions of UK visas that you can apply for depending on the duration and purpose of your visit to the UK. Let us take a look at some of the most popular types of UK visa sought by foreigners travelling to the UK:
1. Standard Visitor Visa
This is the most commonly acquired visit visa by foreigners travelling to the UK. The Standard Visitor visa can be used to enter the UK and stay up to 6 months. However, you can only use this visa to:
Enjoy a leisurely vacation
Visit family or friends
Attend meetings and conferences
Pursue a course in a specialty for a short duration
Take an exam
Visit for any medical treatment
Visit as a school exchange student and stay less than six months
Travel to another destination while transiting through the UK but staying in the UK for 48 hours or more,
Take part in volunteering programs.
The bottom line is that whatever your reason for visiting the UK is, your stay should not exceed 6 months under this visa.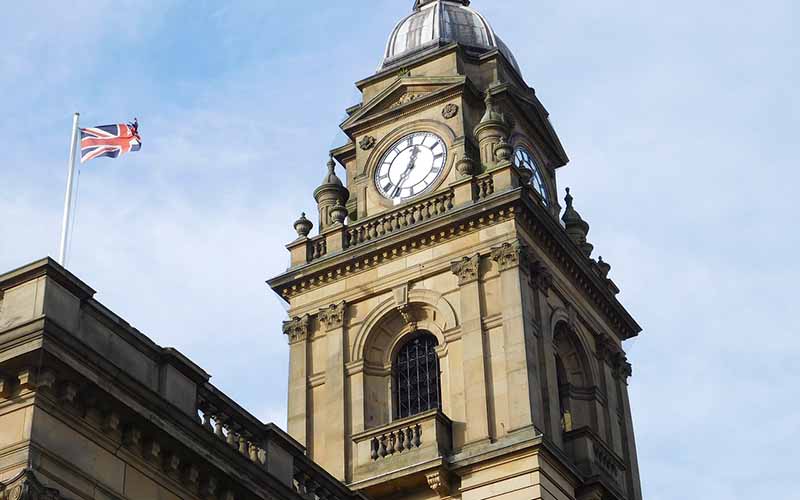 2. Transit Visa
You must obtain a transit visa if you pass through the UK to board your next flight from any airport. If you don't want to go through UK Border Control, you can apply for a Direct Airside Transit Visa if your stay in the UK is less than 48 hours. If you are going through UK Border Control to catch your connecting flight, you must get a Visitor in Transit visa.
3. Work Visa
Those looking to establish themselves in the UK and who intend to work and stay there can apply for long-term work visas. These are:
Skilled Worker Visa
Healthcare work visa
The abovementioned visas are the most popular for foreigners to apply to work in the UK.
You can apply for the below five work visas without having a job offer in hand:
Graduate Visa
Youth Mobility Scheme visa
Global Talent Visa
UK Ancestry Visa
High Potential Individual Visa
You can also work for your overseas, foreign employers who have businesses in the UK thanks to the Overseas Domestic Work Visa and other visas offered by the Global Business Mobility Visas scheme.
Seasonal Work Visas, Government Authorised Exchange Visas, Charity Work Visas, and Creative Work Visas are all Temporary Worker Visas that allow you to work in specific fields of employment for up to 12 months in the UK after meeting certain eligibility requirements.
4. Study visa
If you are keen on gaining knowledge and credentials from highly esteemed UK educational institutes, you can apply for a Study visa. You can apply for a Student Visitor Visa for a short-term study program. However, if you want to do a comprehensive course that spans more than six months, you will have to stay in the UK for a longer period, and for that, a UK Student Visa (Tier 4) should be applied and obtained. Those who fall in the age bracket of 4 to 17 years and want to attend a UK school can apply for a Child Student Visa. There is also a short-term study visa available for those who would like to spruce up their efficiency and knowledge of the English language and study a course in the UK that is more than six months long.
In addition to these, there are other categories, such as Marriage Visitor Visa, Refugee Visa, UK Spouse/Parent/Child Visa, and Innovators Visa which all let eligible foreigners travel and stay in the UK for specific purposes.
Application and documentation requirements for UK visas
Applying for any UK visa is a similar process where you must complete an online form, provide documentation proving your need for the trip, pay the visa fee, and provide your biometric information at your home country's designated visa application center. However, the first crucial step is determining whether you need to apply for a UK visa before arriving at the destination. Depending on your nationality, you may or may not need a visa to enter the United Kingdom. Citizens of certain countries can forgo the woes of getting a pre-approved visa as they are exempt, have special entry privileges in the UK if they fulfill certain conditions, or have some additional documents to verify their place of residence or how well-traveled they are. If you do not fall under these countries' citizenship, you need to apply for a UK visa.
Typically, the following UK visa requirements are needed to apply for a UK visa:
A valid, current, machine-readable passport.
Residence permit, green card, valid work visa of the country of residence if you are not applying for a visa from your country of citizenship. This is usually asked for short-term visas.
Financial status with the help of bank statements, income tax returns, and salary slips.
Confirmed air tickets for a short-term visa.
Details of accommodation where you will be staying, a letter from your sponsor confirming the stay in the UK.
Travel Insurance.
Additionally, you will have to provide supporting documents as per the type of visa you want to obtain:
Study Visa – Eligibility proof of efficiency in spoken and written English, financial status, consent from parents, and admission letter from a licensed educational institute in the UK.
Work Visa – English language efficiency test results, Medical certificates, proof of immunisations if applicable, degree certificates. The UK has launched a point-based system with which if you have a higher score and your desired type of visa is included, it will be less complicated for you to apply for and be granted a work visa for the UK.
As you can see clearly, there are loads of options for an individual to travel to the UK or even make it a place of living for a few months or years. One of the tips for applying visa to the United Kingdom is to keep in mind to be thorough throughout the entire process, from carefully filling out the application form to showing up on time for your scheduled appointment with the embassy and everything in between. The possibilities are endless if you have a UK visa; all you need to decide is what you want to do there.
Pankaj Rajpoot has extensive experience in the travel industry and has specialised in visa consulting. Along with being a keen writer, he has a wide range of interests and enjoys reading and travelling. He seeks inspiration by exploring new places, interacting with the local cultures, and nurturing his creative pursuits while doing so.